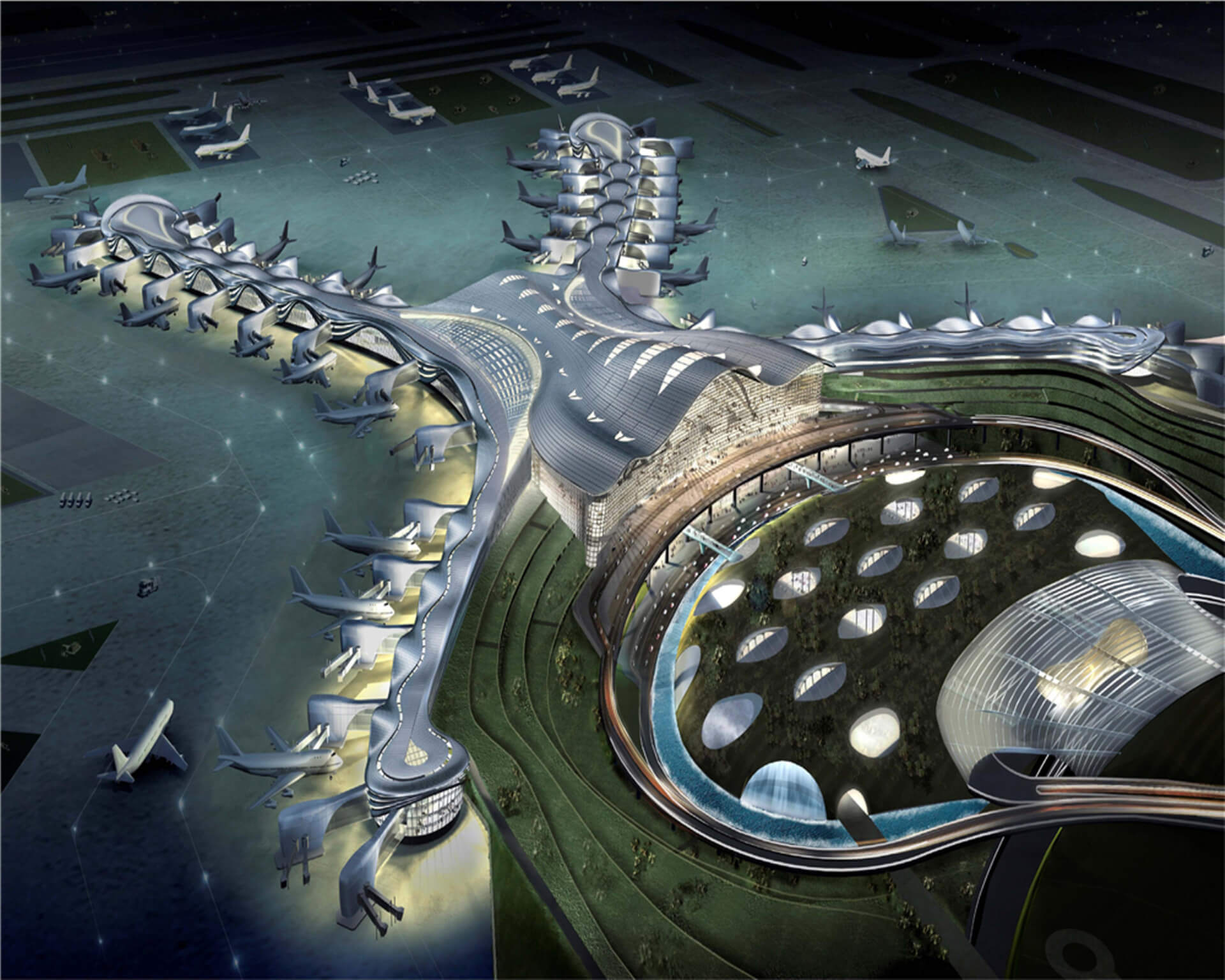 Midfield Terminal Building (MTB) at Abu Dhabi International Airport
Location of Project - City:
Location of Project - Country:
The Midfield Terminal Building is a world-class infrastructure project, being undertaken currently in Abu Dhabi, UAE. The total built-up area of the project is 700,000 meters2.
Location of Project - City:
Location of Project - Country:
Project Type:
Precast Concrete
Bridges
Infrastructure
Scope of Work:
Provide value engineering of internal long span structures, Departure Access Bridge, First Class Bridge, and Carpark Foot Bridges in Precast. Our scope includes precast shop drawings & GFRC soffit panels design as well as pre-stressing bed design.
e.construct Services:
Value Engineering
Structural Design
Precast Engineering
Specialized Post-tension Design
Design of GFRC Soffit panels
Prestressing Bed Design
Clients:
Abu Dhabi Airport Company
e.construct Clients:
Gulf Precast Concrete Co. LLC
Special Feature of e.construct Service:
- Blast Design All elements of the departure access bridge had to be designed for blast loading criteria. This includes precast elements as well as GFRC panels. -Structural elements have to support glazed facade and take massive reaction of blast load.